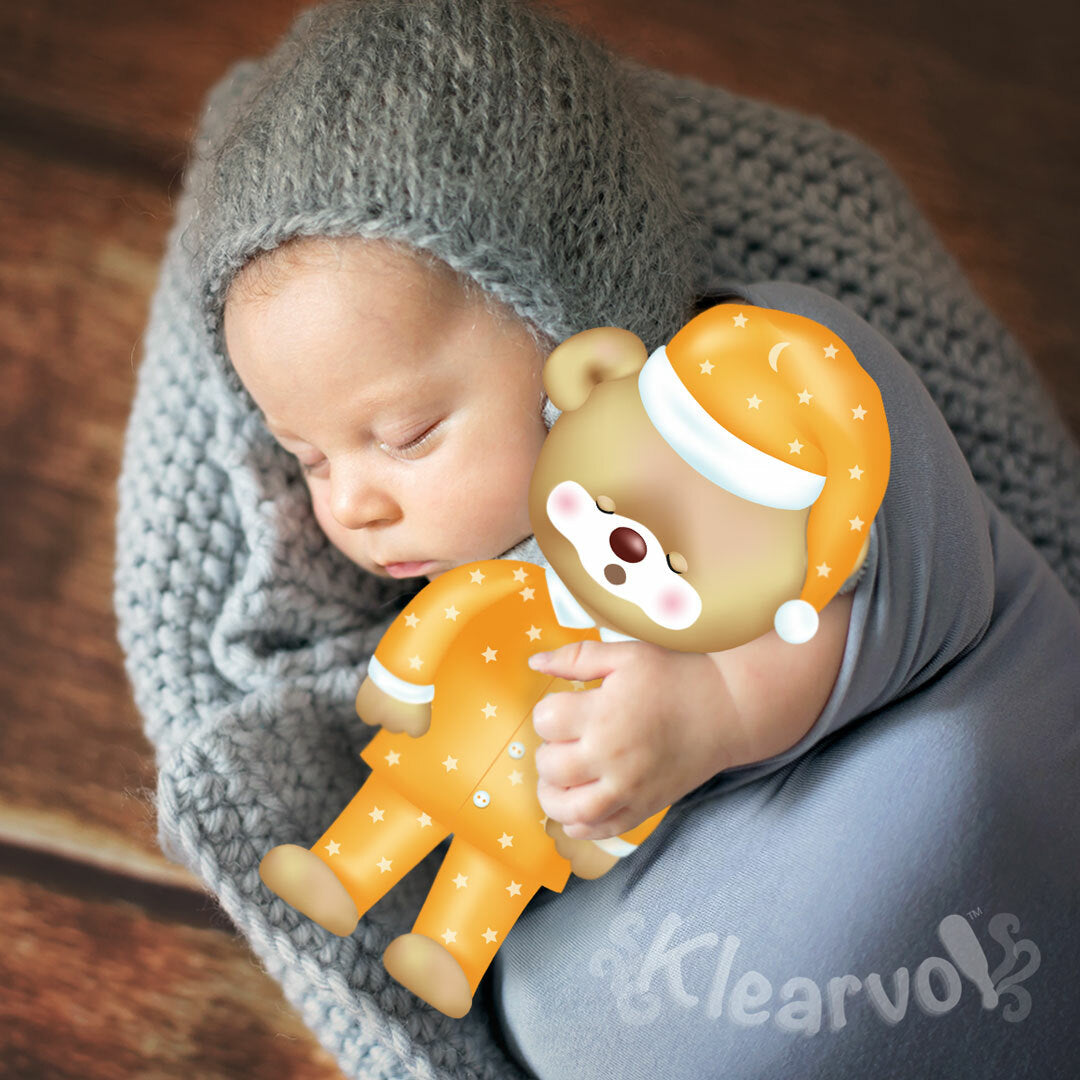 New Year, New Sleep Tips.
| Kat Maddox
Happy 2023 from Klearvol! As a parent, it can sometimes be challenging to settle your little ones to sleep. This is often made more challenging if they are suffering from a cold or sniffle. Finding a solution that meets your baby's needs can frequently need some trial and error because every baby is unique. In today's blog, we will be sharing with you our essential sleep tips for the new year, so that both you and your little one have a well-rested night!
Tip one – create a routine
Having a solid bedtime routine is a great start in supporting your baby sleep. Bedtime routines will vary from child to child, and it may take some trial and error to discover the most effective solution for your little one. Incorporating bathtime into a bedtime routine can provide some extra comfort – check out our top tips for this here.
Tip two – environment
Consistency and maintaining darkness are important. Additionally, according to studies, adding calming, natural scents can help calm the baby and promote deeper, more restful sleep. Particularly pine, thyme, and lavender essential oils are well renowned for their inherently calming and soothing effects. These essential oils are used across the Klearvol range to create a perfect fusion of natural scents, perfect for a well-rested night and sweet dreams. Providing your child with a peaceful sleeping environment can also enhance and support their wellbeing.
Tip three – be prepared
If your baby is a night owl or an early bird, you may need to adjust their sleep routines and schedules based on these natural patterns. Clock changes can particularly cause some confusion, so it is important to be prepared for this too. Lack of sleep can lead to the body not receiving the amount of rest that it needs to fully recover and recharge.