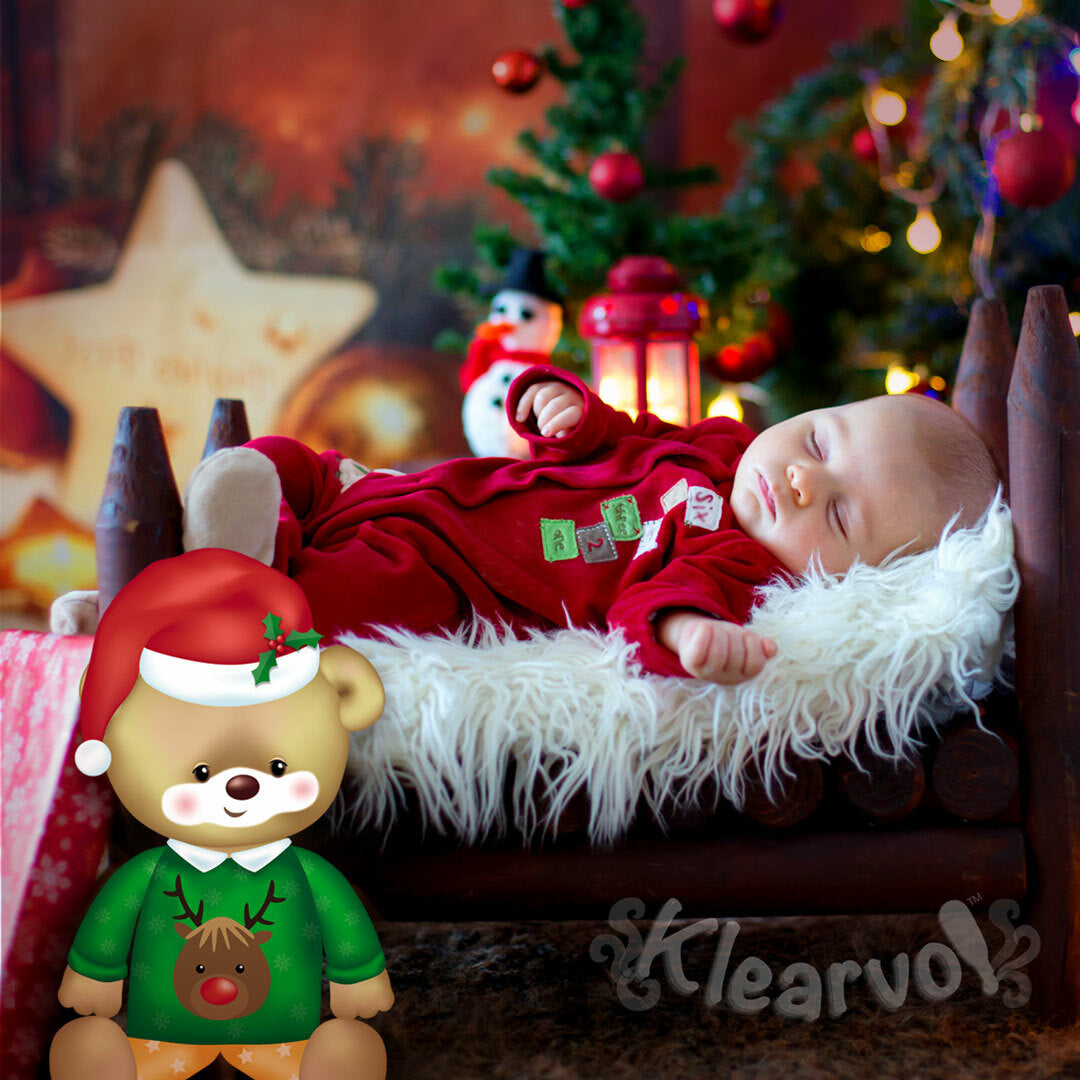 Managing sleep routines over the festive period
| Kat Maddox
The most wonderful time of the year is almost upon us! Over this festive period of Christmas and New Year, bedtime routines can often be the last thing on our minds with all the excitement, bright lights and activities. Follow our top tips below to ensure that you and your little one get a good night's sleep throughout the festive period.
Tip one – routine is key
Whatever your usual bedtime routine consists of, be sure to try and stick to it as much as you can. This may include regular feeding times, activities, naps, and bath time, to ensure that your little one does not sense any unsettling changes. Both babies and children can often become overstimulated by their environment, which can lead to overtiredness. To avoid this, be sure to keep in with regular bedtimes and nap times throughout the day. However, with all the excitement and festive activities, you might find that a slightly earlier bedtime is needed.
Tip two – take a stroll
Try to get outside into some fresh air and natural light for some light exercise – this is beneficial for all the family! Taking a 10-minute stroll outside will not only be beneficial to your health, but also wellbeing.
Tip three – countdown to Christmas
While babies do not understand the concept of Christmas, if you have a toddler, they will certainly feel excited in the build up to the big day. Having a countdown to Christmas advent calendar is a great way to help them understand how many days away Christmas is, but also how long they may be spending away from their own bed if you are spending time away from home.
Tip four – home comforts
If you are spending time away at friends or family over the festive period with your little one, be sure to pack their home comfort items – this could be a favourite blanket or teddy bear which smells like home. This familiarity will provide some comfort for your young ones if they struggle to settle in a different sleeping environment.
Tip five – sleep environment
Adding relaxing, natural scents can help soothe the baby and encourage deeper, more peaceful sleep, according to several studies. Particularly well known for their naturally relaxing and soothing qualities are the essential oils of pine, thyme, and lavender. These essential oils are used in the entire Klearvol product range as a perfect blend of all-natural ingredients to aid restful and sweet dreams. For more information, visit the Klearvol product page here.
Finally… remember to enjoy the festivities!
It is important to remember to still enjoy the festivities and celebrate with family and friends. By utilising our top tips from today's blog and incorporating some natural soothing products from our Klearvol range, you'll be on the way to a great nights sleep for the whole family in no time!