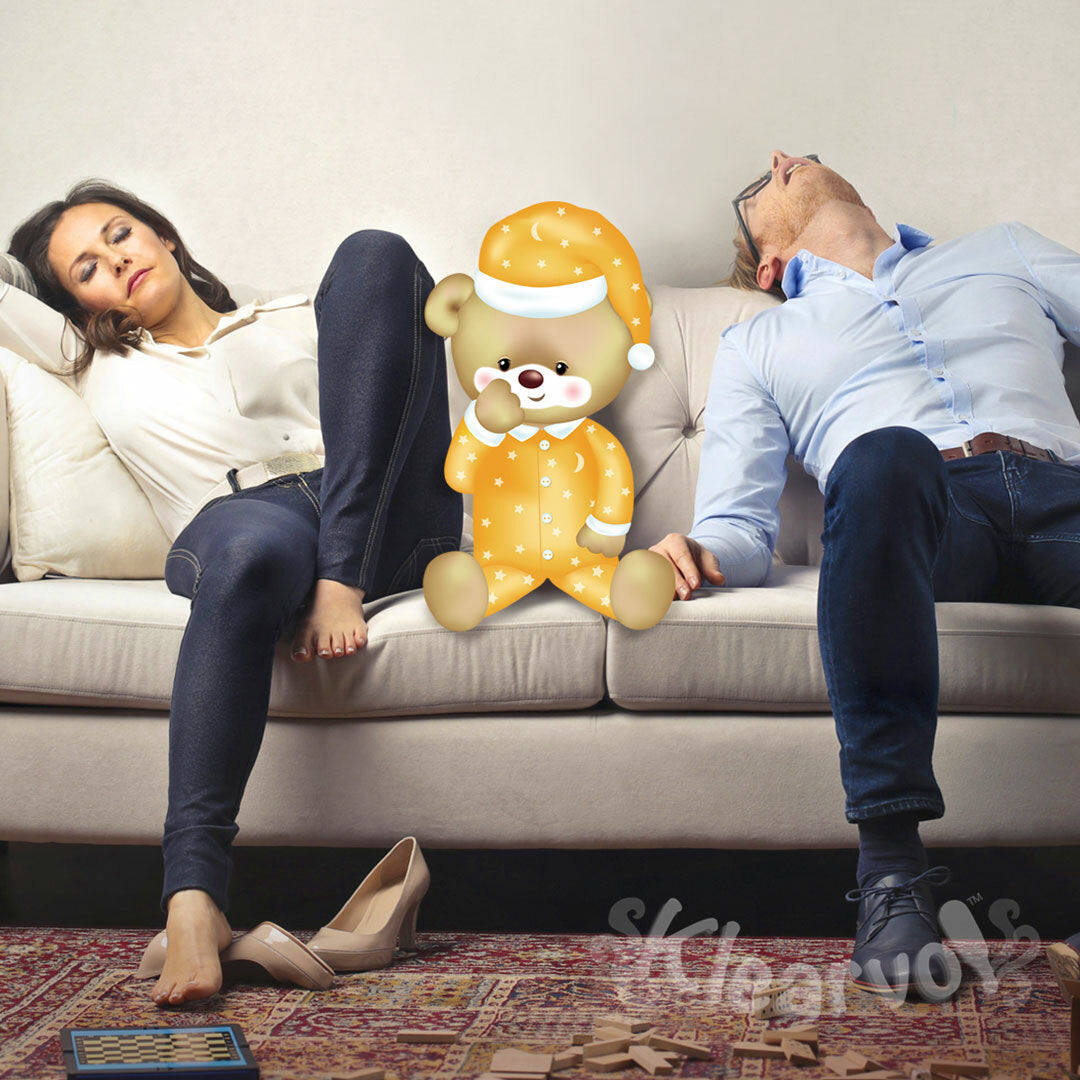 But who is taking care of you? Self-care tips for parents
| Kat Maddox
Are you taking enough time out of your day for some much needed and well deserved self-care? As a parent, there is nothing more rewarding than spending quality time with your little ones; but parenting can be exhausting and often feel relentless. It is important to remember to take time for you, which will in turn benefit your little ones overall wellbeing.
Don't worry – you don't have to dedicate whole days of doing things for yourself, you can simply take a few hours per week to enjoy some light exercise or pampering! Take a look at our self-care tips below for busy parents…
Be kind to yourself
Practice some mindfulness and remind yourself that you are doing okay. Focusing your thoughts on the positives, rather than the negatives, will boost your overall mood. Meditation and mindfulness can reduce stress levels, and allow you to focus in the present.
Get outside and be active
Spending some time outside doing some light walking or jogging can positively impact your wellbeing. The fresh air and a change of scenery can do you the world of good! Walking has been proven effective in reducing stress levels, calming the mind and reducing blood pressure.
Do something just for you
As parents, we often prioritise our children over everything. It is important to take some time to do something that you love; whether that's reading a book, enjoying a treat, creating some art, or visiting your favourite café.
Try a new recipe
It can be easy to lose your enjoyment for cooking and baking when you have a little one to take care of, especially if you are trying to convince them to eat their 5-a-day! Try creating something new, or visit your local library to get some inspiration from recipe books.
Pick back up an old hobbie
Before being a parent, you might have had hobbies such as knitting, yoga, tennis, or drawing. Take a few hours out of your week to pick those hobbies back up! Or, why not introduce your hobby to your little one and spend some time together drawing, or playing a musical instrument to them.
Take a step back from technology
It can be very easy to form an unhealthy relationship with our laptops, phones and tablets – try to take a step back from your devices and enjoy nature. Having less screen time can improve sleep quality, and reduce stress.
Have a pamper
Grab a facemask, run a hot bath, paint your nails, and have a well needed spa day at home! A little self-pampering can make you feel rejuvenated and relaxed.
Improve your sleep quality
Having a good quality of sleep is essential for your health. It strengthens your immune system, lowers your risk of heart problems, and allows you to be more alert of your surroundings. For parents, often a good night's sleep is dependent on the sleep quality of your little one. Use our three step bedtime routine to improve your little ones sleep – allowing you to have a well-rested night too!
The Klearvol Range
Klearvol is a natural blend of essential oils, which are perfect for calming and soothing your little ones into a peaceful sleep. Klearvol is easy, safe, and convenient to use. Whether you prefer a vapour rub gel for your little ones chest, a mist for the room / pillow, or the classic capsules, Klearvol has the products that you need to help sooth through from daytime to bedtime.
Across our product range, we utilise a unique blend of Aloe Vera, Lavender, Pine and Thyme; the perfect combination for sweet dreams. Being rich in water, nutrients and minerals, Aloe Vera is hydrating, soothing, and refreshing. Its properties provide recomfort, softness, and care, even for sensitive skin. Promoting relaxation and a calming environment, Lavender oil is perfect for providing a peaceful night's sleep. A gentle reminder of Christmas trees, Pine oil has the ability to refresh spirits and relieve nervous tensions. Being traditionally placed beneath pillows during the Middle Ages to help promote a peaceful night and to ward off nightmares, Thyme is the ideal final addition to our blend of essential oils.
View the Klearvol range here!
Key takeaways from today's blog:
Take some time to yourself.
Self-care is not selfish.
Taking care of yourself first will in turn benefit your little ones overall health and wellbeing.
Sleep quality is essential.