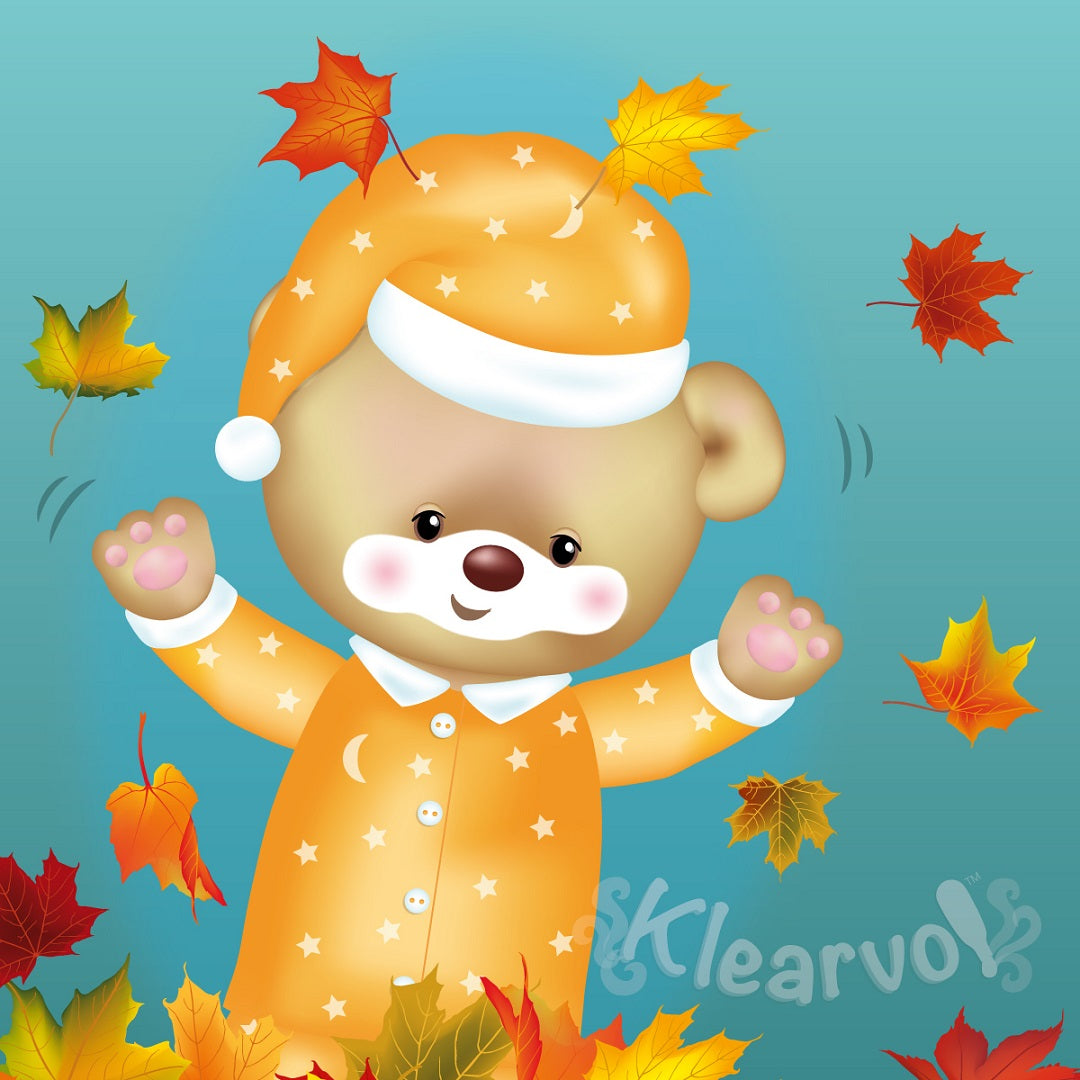 Top tips for caring for your little ones this Autumn
| Kat Maddox
Autumn is the time of falling leaves, chilly air, and all things Pumpkin spice. Even with all of the nostalgic fun that autumn brings, there are several health risks that your little one may be exposed to as the seasons change. Keep reading to discover our top tips for caring for your youngsters this autumn…
Limit the time your little ones are exposed to leaves
Whilst the beautiful large piles of autumnal leaves spark that instant urge to jump straight in, you must be mindful of the potential risks associated with them.
Scratches and injury - Leaf piles can hide rocks, sticks, or animals and bugs which may cause potential harm to your little one, as well as being a trip hazard.
Mould exposure - As wet leaves gather, they can create harmful bacteria and mould. Children with respiratory issues may face reactions, alongside those who have allergies.
By limiting the time that your child spends near piles of leaves, you will be minimising the associated risks. Avoid the buildup of leaf piles in your garden by raking and disposing of them immediately.
Be mindful that there will be less daylight
Autumn brings less daylight, so be mindful of your youngsters if they are walking or riding a bike to school. The autumn leaves which cover the paths can often become wet and slippery, so take extra care.
Talk to your children about the importance of road safety, and try to use routes which are well-lit. Ensure that your child is wearing a backpack or jacket which has reflective materials so that they can be seen by cars and other moving vehicles.
Keep warm
With the noticeable decrease in temperate between summer and autumn, is it important to ensure that your little one is not exposed to super cold temperatures – particularly at bedtime.
With colder temperatures, the risk of colds and viruses increases. The cold is a viral infection which is associated with coughs, a runny nose, and nasal congestion. As young children have no immunity to the many cold viruses, they are more susceptible to them.
To limit the risk of common colds, try to keep your little one nice and toasty. If you find that your little one is struggling or has a slight sniffle, invest in some natural essential oils to help ease their symptoms.
The Klearvol range is based on 100% naturally sourced, high quality essential oils. Our safe and convenient product range is safe to use from age 3 months upwards. Whether you prefer a vapour rub gel for your little one's chest, mist for the room/pillow with a pillow spray, or the classic Klearvol capsules, we have the product for you, to help soothe day and night.
Key takeaways from today's blog:
Limit the time that your little ones are exposed to leaves.
Try to keep warm.
Be mindful that there will be less daylight.
Take extra care when outside.
Use natural vapours and soothing scents, as found within our Klearvol range.