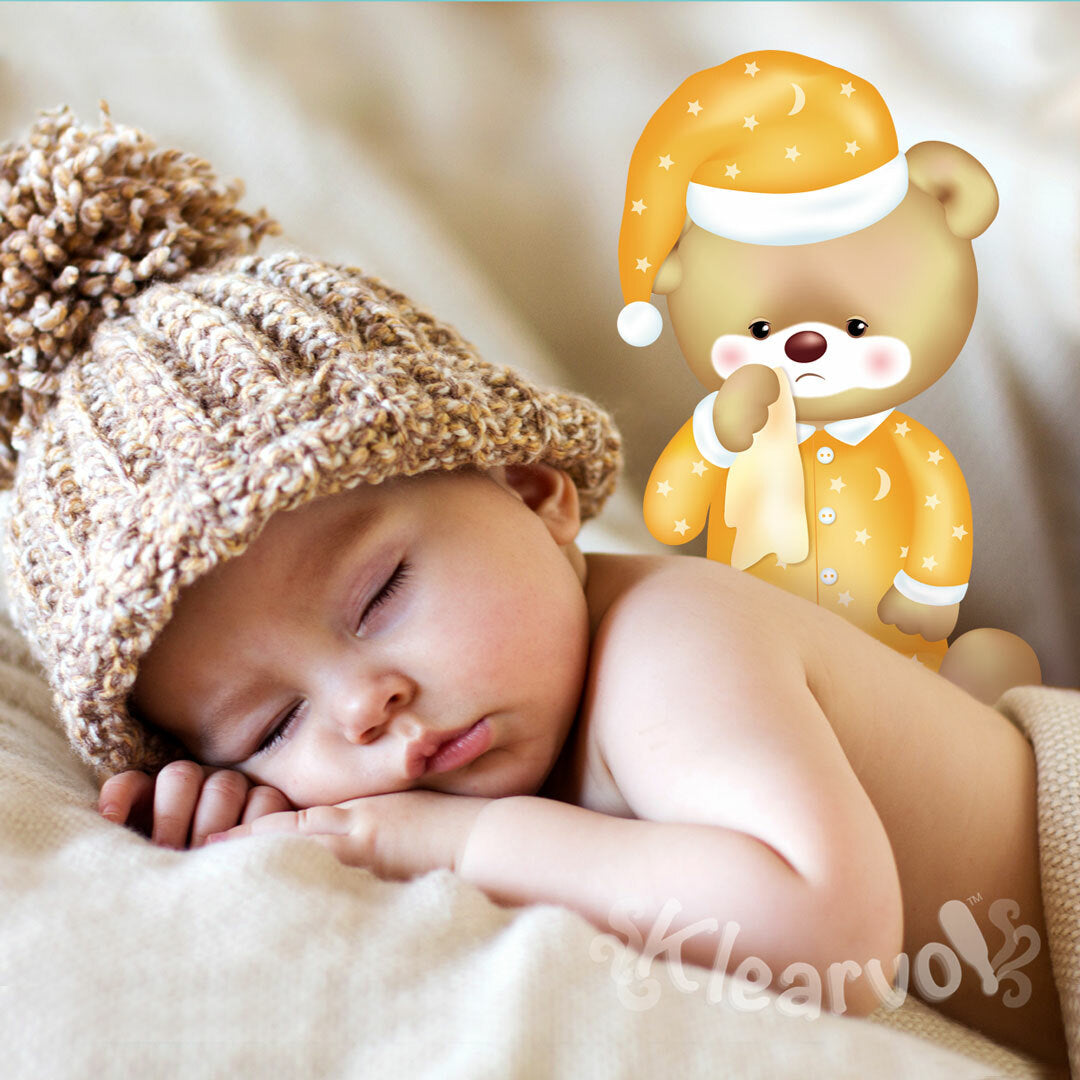 Supporting your little one through the cold season
| Kat Maddox
As the colder weather and darker nights set in, the festive season begins. For families, this means winter celebrations, cosy nights, and heart-warming traditions. However, this time of year also brings the cold season – meaning potential doctor visits, medicines, lots of tissues, and sleepless nights. Whilst the cold season is inevitably going to hit us all, there are some measures which you can easily put in place to help your family survive cold season. Try Klearvol's three step routine to support you and your little one this cold season.
Tip one – germs
The prevention of colds in the first place is better than having to fight them off. The best way to avoid illness is to prevent the spreading of germs, and this can be done through regular and effective hand washing. Hand washing should be made a habit of, particularly before eating, after using the bathroom, after being around others, after sneezing or coughing, and after returning from a public place.
If your little one is old enough, try to make this part of their daily routine – incorporate some fun into it too! Try singing Happy Birthday twice (or any other song for 20 seconds) whilst hand washing with clean warm water and soap.
Tip two – clothing
If you ever feel unsure on how to dress your baby in the colder weather, try to dress them in similar clothing to you – but add an extra layer! For example, if you are wearing a long sleeve top, leggings, and a warm coat, try putting your baby in the same, but add a sweatshirt over the top. If you can, try and stick to cotton and other breathable fabrics… take off a few layers once you are inside too, as overheating can be just as concerning as catching a chill!
If you are going to be spending time outside, remember to pack a coat, mittens, a hat, and warm shoes/boots for your little one, as the hands and feet are the key areas for heat loss. Try to limit outdoor exposure in the colder weather too, as young infants and babies are unable to self-regulate their core temperatures.
Tip three – sleep
Getting plenty of sleep is another essential tip, as a lack of sleep can make you and your little one more prone to picking up colds and illness. Their sleep environment is important too – try to avoid big loose blankets in a cot, as these could cause your baby to overheat. Try putting them in warm footed pyjamas instead, and ensure that they are not sweating or flushed, as this is an indication that they are too warm.
If your little one does have a sniffle, or needs some support relaxing into a soothing sleep at bedtime, try incorporating Klearvol. The Klearvol range provides natural vapours to soothe day or night. Whether you prefer a vapour rub gel for your little one's chest a mist for the room/pillow, or the classic Klearvol capsules, we have the product for you.
Key takeaways from today's blog:
Prevention is key – wash those hands!
Choosing the right clothing is essential – don't forget those mittens and warm boots!
Getting the right amount of sleep is very important.
Try Klearvol to soothe those winter sniffles.